The main cuisine consumed by the Thai is rice. In actuality, the Thai verb "kin khao" (eating rice) implies "to have a meal." In addition, more than 1.6 billion people worldwide, primarily in Asia, depend heavily on rice for their nutrition, communities, and sense of cultural identity. Rice is a very significant crop worldwide. There are a lot of varieties of rice which depend on their country of origin and people's preferences. But, in Thailand, the most common and favorite rice is Thai Hom Mali Rice.
What Does Thai Hom Mali Means?
The most well-known variety of Thai rice is Thai Hom Mali rice, sometimes referred to as premium Thai Jasmine rice. The most significant aromatic rice with Thai roots is Thai hom mali rice. Hom Mali, which means "jasmine fragrance," could mislead people into thinking it smells like jasmine when in fact, the perfume is pandan or screwpine. This is the only traditional rice variety in the world having a scent reminiscent of the pandanus plant. Further, the term "Jasmine" actually refers to the grain's hue, which is as white as the jasmine flower. After cooking, the long grain becomes soft and juicy.
The greatest grade of Thai Hom Mali Rice continues to be produced in Thailand, where the rice was first planted. Due to its extremely precise growing conditions, it may only be harvested once annually, in October and November. Both in Thailand and internationally, hom mali rice is truly a favorite. Although several other nations have attempted to cultivate this species, none have successfully maintained the Thai Hom Mali Rice Standard based on its unique perfume, texture, and flavor.
Is Thai Hom Mali Rice Healthy?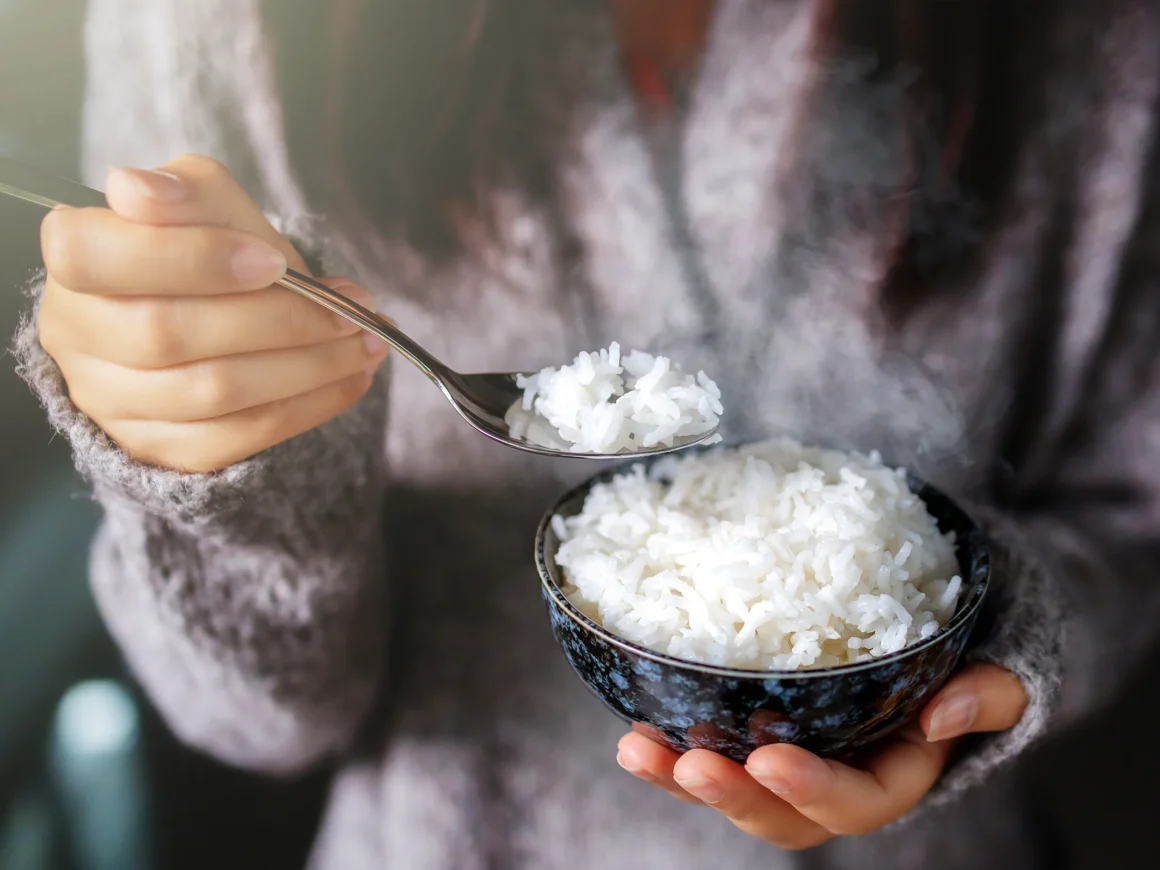 Thai Hom Mali Rice is rich in fiber and vitamin B1. This is also incredibly nourishing. It includes B2, niacin, carbs, and protein but no gluten, making it gluten-free. It is abundant in minerals, including calcium, phosphorus, and iron. Speaking of health advantages, red, black, and brown rice varieties are far more nutrient-dense than their white counterparts, despite their lesser popularity. Rice varieties like red and black are rich sources of antioxidants. Flavonoids and proanthocyanidin, two powerful antioxidants found in red rice, are present. In addition to being high in rice bran oil, brown rice is a good source of dietary fiber.
Is Jasmine Rice Healthy For Weight Loss?
A calorie deficit is necessary to enable weight loss if you're trying to do so. A calorie deficit is a diet where you consume fewer calories than you expend. Relatively, Thai Hom Mali rice can be included in a diet to encourage weight reduction.
However, this depends on the kind of Thai Hom Mali rice used, as how the rice was processed might have an impact on several elements that affect weight loss. Unprocessed rice tends to be "brown," but processed rice tends to be "white." To promote weight loss, you should choose to eat brown Thai Hom Mali, known as Jasmine rice, rather than white if you are on a diet.
How Many Calories Are In Thai Hom Mali Rice?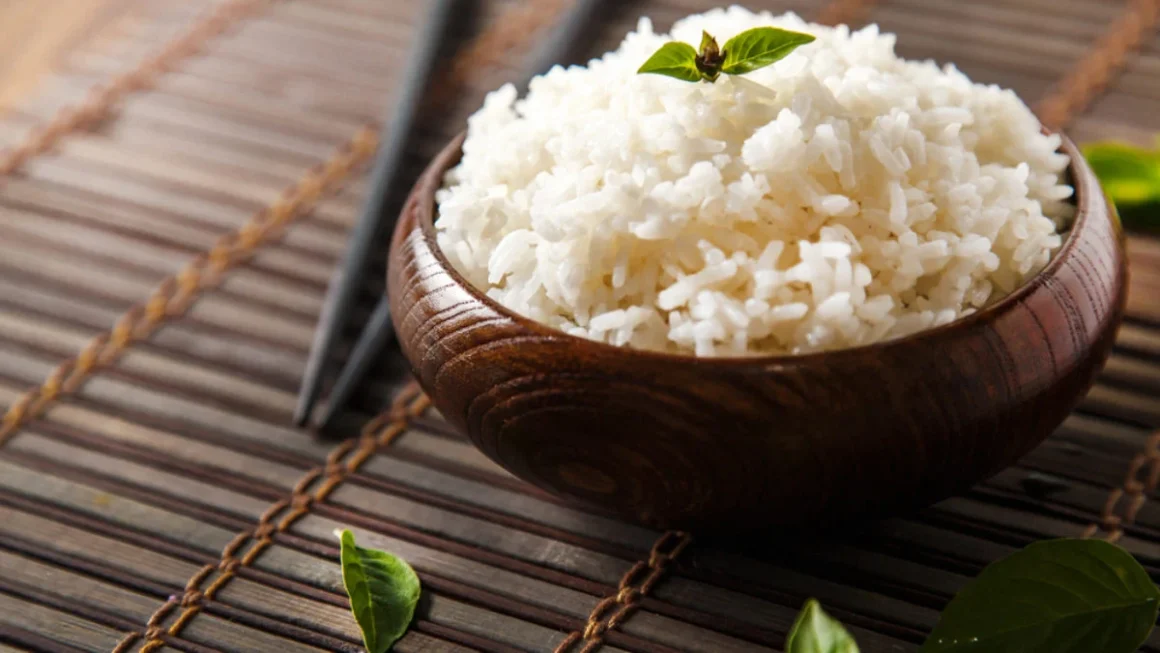 Thai Hom Mali Rice, or Jasmine rice, has a similar nutritional profile to conventional white rice, including the same amounts of calories, macronutrients, and calcium. One ¼ cup serving of brown jasmine rice contains:
Calories: 160
Fat: 1 gram
Cholesterol: 0 grams
Sodium: 0 grams
Carbohydrates: 35 grams
Fiber: 2 grams
Sugar: 0 grams
Protein: 3 grams
In addition, Brown jasmine rice, to be specific, is full of minerals, including vitamins B1 and B6, magnesium, phosphorus, selenium, and manganese, like most whole-grain rice.
How Long Would It Take To Burn Off 190 KCal?
To burn 190 calories, you have to do one hour and 10 minutes walking or 20 minutes swimming or 35 minutes biking. Below are other extra activities that you can do at home, at the park, at the gym, or anywhere that is possible for you to move and exercise to burn calories.
1. Climbing Stairs
To get killer legs, climb. You can climb stairs practically any place; you don't even need to utilize a stair climber at the gym. About 200 calories are burned in 30 minutes of stair climbing.
2. Biking
Take a spin around the neighborhood on your bike. Cycling for 30 minutes at 10 to 12 mph will burn 210 calories.
3. Jogging or Walking
If you enjoy exercising in the morning, running for 25 minutes in the yard is a fantastic way to begin the day. 218 calories are burned during a 25-minute jog; 200 calories are burned during a 45-minute brisk stroll.
4. Jumping Rope
Jump rope and relive your youth. If you don't have much time, jumping rope is a wonderful workout and a great way to get your heart rate up. 200 calories can be burned in 10 to 15 minutes.
5. Dancing
Dancing is a great kind of exercise, whether you do it by yourself, with a partner, or with your kids. 216 calories will be burned while dancing for 40 minutes.
Nutritional Facts in Thai Hom Mali Rice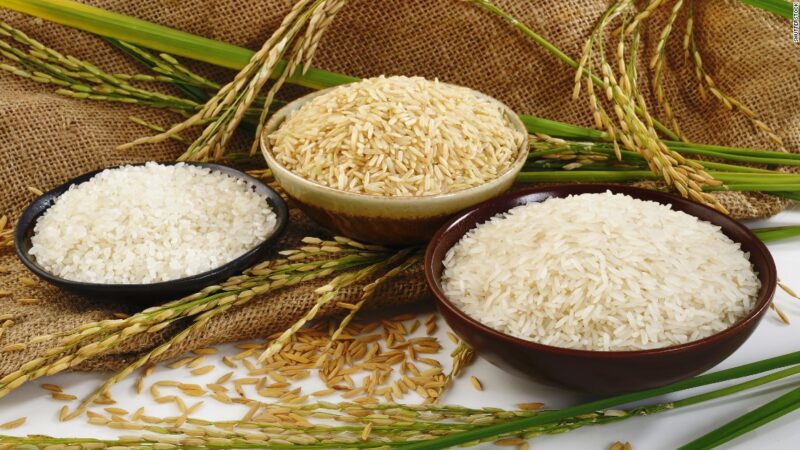 Thai Hom Mali Rice (0.25 cup) contains 37g total carbs, 37g net carbs, 0g fat, 3g protein, and 160 calories.
Nutritional Facts
Serving Size ¼ cup
Amount per serving
Calories 160
Total Fat 0g 0%
Saturated Fat 0g 0%
Trans Fat 0g 0%
Cholesterol 0mg 0%
Sodium 0mg 0%
Total Carbohydrate 36% 12%
Dietery Fiber 0g 0%
Total Sugars 0g 0%
Included 0g Added Sugars 0%
Protein 3g
Vitamin D 0mg 0%
Calcium 0mg 0%
Iron 0mg 0%
Potassium 40mg 1%
Vitamin A 0mcg 0%
Vitamin C 0mg 0%
Benefits of Thai Hom Mali Rice For Health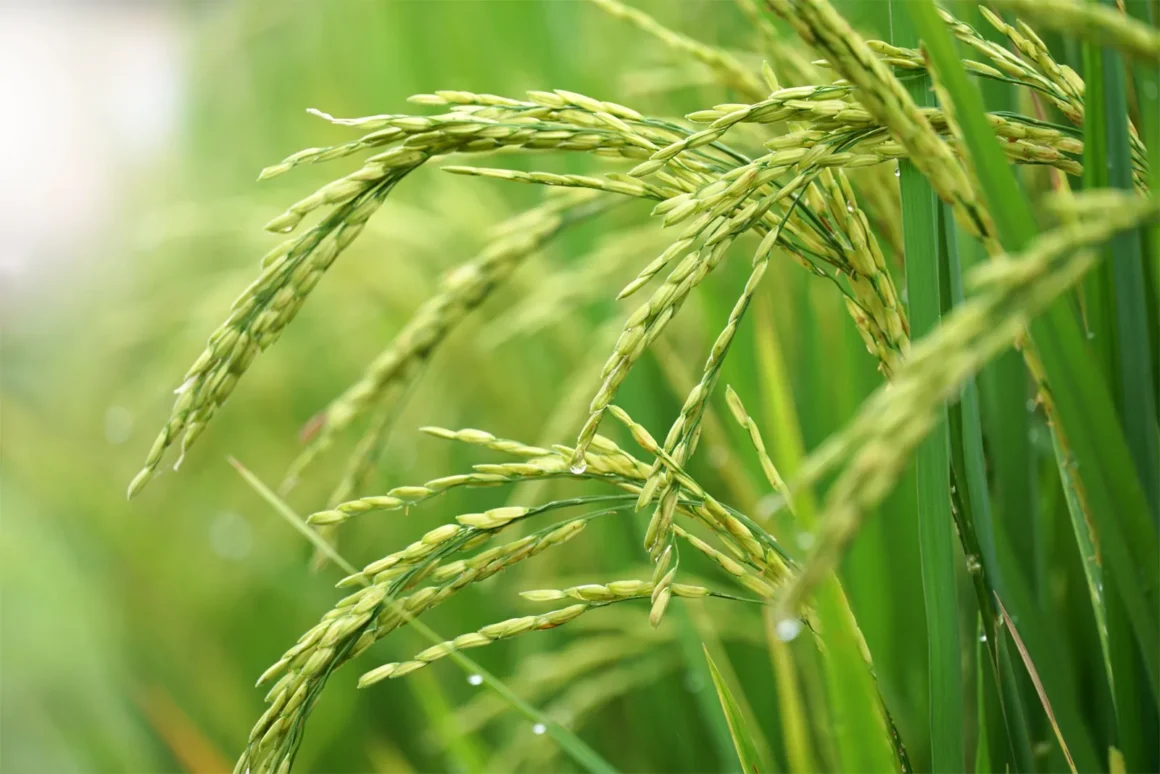 Thai Homi Mali Rice is very rich in fiber, vitamins B1, and incredibly nourishing. It includes B2, niacin, carbs, and protein but no gluten, making it gluten-free. It is abundant in minerals, including calcium, phosphorus, and iron. It is non-allergenic since it lacks gluten and provides B2, niacin, carbs, and protein. Minerals like calcium, phosphorus, and iron are abundant in them.
Below are additional benefits you can get from consuming Thai Hom Mali Rice.
1. Increases Immunity
Phytonutrient-rich jasmine rice comes in a variety of vibrant colors, including red, purple, and blue. Phytonutrients strengthen your immune system and overall health by defending the cells in your body.
2. Improves Healthy Digestion
Compared to white jasmine rice, brown jasmine rice contains more fiber. Because brown rice is less processed, fiber and minerals are still present. Normal bowel motions and digestive health are maintained by dietary fiber.
3. Provides Energy
You can get through your bulking-up regimens with jasmine rice. You may experience a brief surge of energy as a result. Jasmine rice cooked in a cup contains 180 calories. The rice's carbs are broken down into energy. Your body will gain power from this energy. So, jasmine rice can be a terrific option if you're trying to gain weight or maybe just a quick surge of energy.
4. Rich in Fiber
Thai Homi Mali rice, known as Jasmine rice, its variety of brown rice has more fiber than white rice. Brown jasmine rice promotes the health of our gastrointestinal systems because of its high insoluble fiber content. Despite being less processed, brown jasmine rice still has a lot of nutritious content. This specific variety of jasmine rice can help us feel full and prevent overeating.
It can also help us get past the problem of constipation. Dietary fiber keeps the digestive system healthy and promotes regular bowel movements. By slowing the track of food through the body, the fiber in jasmine rice can help improve the consistency of stools and promote nutrient absorption.
Risks of Eating Thai Hom Mali Rice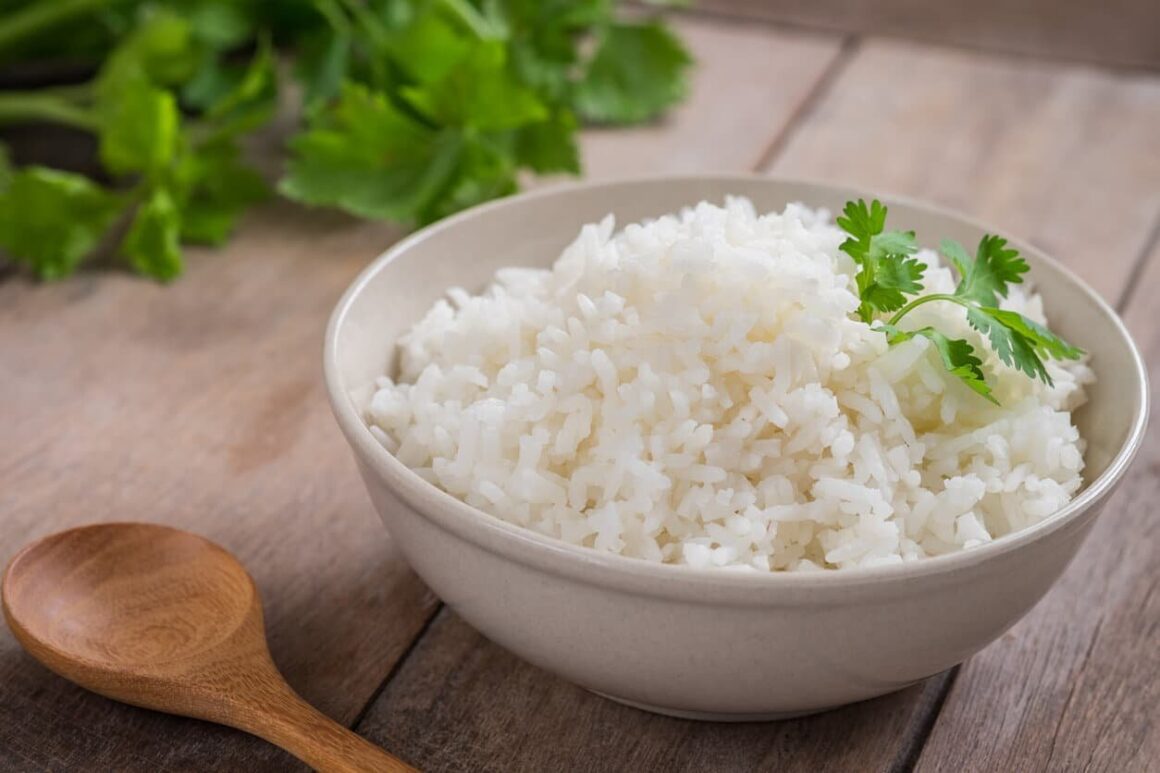 Despite being a common dish in many cultures, Thai Hom Mali Rice consumption has some risks. The following risks are connected to this rice:
1. Increases Blood Sugar
Like all kinds of rice, Thai Hom Mali Rice has a rather high glycemic index. Even brown jasmine rice can boost blood sugar levels, which can be problematic for Type II diabetics.
2. Arcenic Level
A toxic heavy element called arsenic can be found in water, rock, and soil. Since rice is farmed in fields that are constantly submerged in water, it has been discovered that arsenic accumulates there 10 times faster than it does in other grains. As of today, the Food and Drug Administration (FDA) does not set a restriction on the amount of arsenic allowed in a meal, which means that arsenic levels can rise significantly without having an impact on sales. Children may be particularly at risk from this. Make sure to thoroughly wash the rice before cooking it to reduce the amount of arsenic in it.
Final Thoughts!
Truly, in Asian countries, rice has been an important part of the meal. It truly affects one's appetite and food satisfaction. In choosing the best partner of your viand, you have to consider a variety of rice that is not only appealing in the eyes through its texture but also help you to have sumptuous meals and keep yourself healthy and fit. Thai Homi Mali Rice can give you all those benefits!
In seeking high-quality rice, find out about the most recent offers you should take advantage of by visiting Thai rice exporters. Thai Lee Agriculture ensures that it only chooses the highest quality raw materials from millers across Thailand. Every truckload of rice that enters its factory is sourced from some of the top rice-growing regions in the world, and samples are submitted to the lab to be tested for purity, moisture, whiteness, broken percentage, and cooked texture to make sure the rice matches our standards and your satisfaction.