Choosing the perfect engagement ring is a significant milestone in any couple's journey toward marriage. However, it's the personal touches that can make this piece of jewelry truly special. Engraving a message on the inside of the ring is a timeless way to add sentimental value and a touch of romance. If you're looking for inspiration on what to engrave on your engagement ring, read on for some meaningful suggestions.
1. Your Initials and Date: The Classic Choice
One of the most timeless engravings is the couple's initials and the date of their engagement. This classic choice serves as a beautiful reminder of the day you both said "yes" to a lifetime together. It's simple yet meaningful, capturing the essence of your commitment.
2. A Love Quote or Song Lyrics: Words of Passion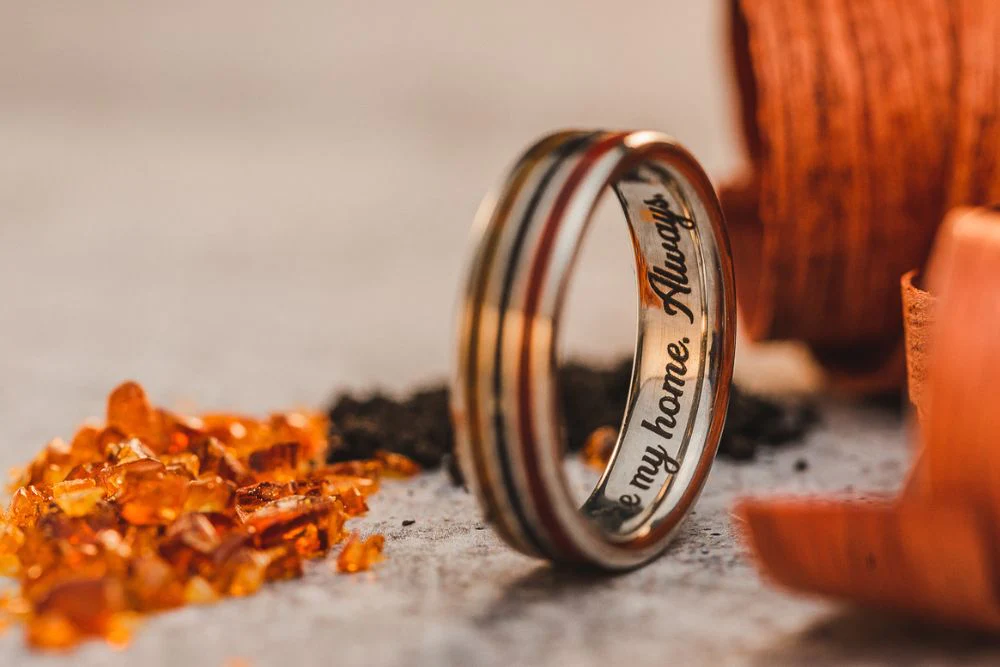 Consider engraving a meaningful quote from a book, movie, or song that holds a special place in your heart. Whether it's a famous love line from your favorite novel or lyrics from the song that played during your first dance, these words of passion can evoke strong emotions every time you glance at your engagement rings.
3. Your Personal Love Story: A Snapshot of Your Journey
Why not engrave a brief summary of your love story? This could be where you met, your first date, or the location of a significant milestone in your relationship. This personal touch reminds you both of the unique journey that brought you to this moment.
4. A Secret Message: Just for the Two of You
For a more intimate touch, consider engraving a secret message that only you and your partner will understand. It could be an inside joke, a pet name, or a phrase that has a special meaning to both of you. This secret language between you will add an extra layer of intimacy to your engagement.
5. Coordinates of a Memorable Place: Your Special Spot
If you have a special place where you share a memorable moment, engraving its coordinates on your ring is a lovely idea. It could be the location of your first kiss, where you got engaged, or even where you plan to have your wedding. This unique choice adds a geographic element to your love story.
6. Initials and a Heart: A Timeless Symbol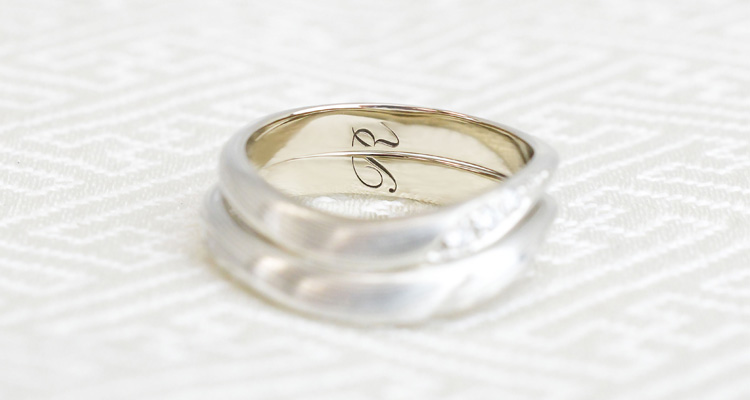 If you prefer a more minimalist design, consider engraving your initials intertwined with a heart symbol. This timeless choice beautifully represents your love and commitment to each other.
7. Your Partner's Nickname: A Sweet Gesture
Engraving your partner's nickname on the inside of the ring is a sweet and personal touch. It's a constant reminder of your affection and the special bond you share.
Conclusion
The language of love knows no bounds, and engraving your engagement ring with a heartfelt message is a beautiful way to express your emotions. Whether you choose a classic inscription or a personalized message that is uniquely yours, your engraved ring will serve as a cherished symbol of your love story. It's a daily reminder of the commitment you've made to each other and the journey you're embarking on as a couple.